VillageTech Bambu Technology sheet
To be able to protect the bamboo against fungi and insects, our principle tool is the Boucherie pump. Invented by Dr. Boucherie of France in 1838. We use an compressor to raise the pressure in the fluid tank to 2.0PSI, all according to the publications of Jorge Augusto Montoya from the technical university of Pereira.
More or less two liters of sap displacement per 6meter pole length will occur. The replacement of the natural sap with our prepared solutions will bring in the compounds that will protect the bamboo structure for decay.
All by nature given methods to improve the resistance of bamboo, lunar schedule and de-sugarisation for instance, will be taken into account during the production process.
A Boucherie installation illustration is as follows: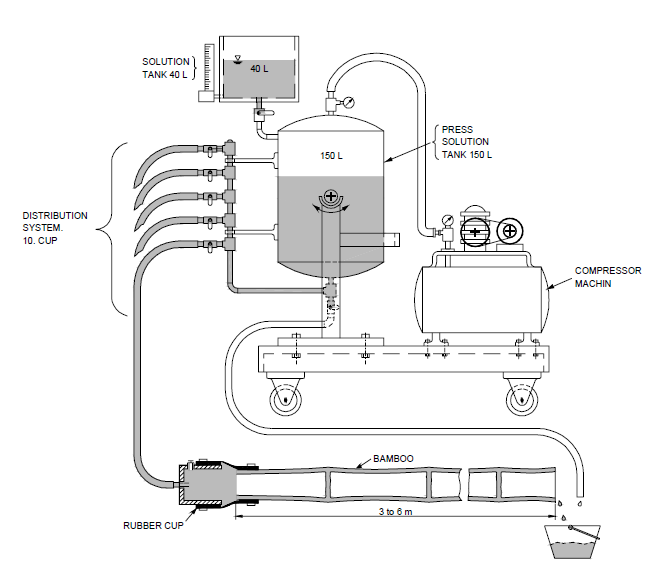 Three type of solutions are available to us, all rainwater based:
Borax acid 2% and Borax 1%, this solution is widely applied in Latin America and bamboo has proven to become resistant.

A Wood vinegar solution of 10-20%. Wood vinegar is coming up in Asia as home made fertiliser and repellent for crop protection. The appliances in bamboo are described in various papers. The preferred wood species for our pyroligneous acid is Gliricidia sepium, a wide spread and fast-growing species.

The most complicated is the solution of Furfuryl Alcohol, sodium borate and maleic anhydride, as described by Goldstein and Dreher in the 1960's. To be effective, the post treatment is heating to 100 degrees Celsius for one our.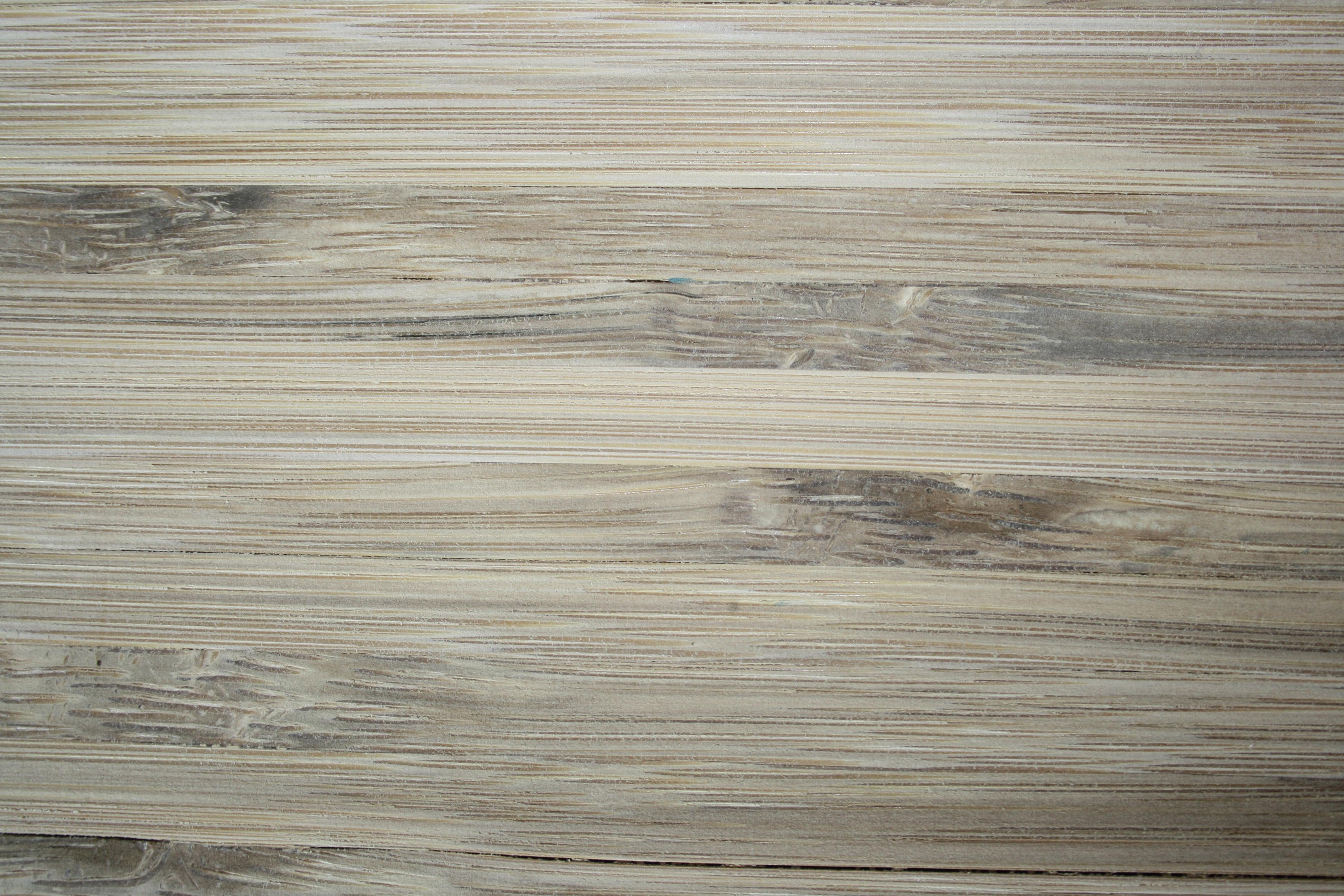 To obtain the Bamboo Laminated Veneer Lumber, in all three cases the poles will be cut up at specific lengths and sawn into strips.
These planks then will be kiln dried, at 60% during four days. Redimensioning will be carried out with a thicknesser and the planks with be glued together to its final shape: a blade or beam.These strips will be squared and glued together nine strips at a time. Normal water resistant PVA-glue will be used to be pressured for two hours.
www.duurzamebamboe.nl